1. WHAT IS GLAUCOMA?Glaucoma is a group of eye conditions that can cause blindness. With all types of glaucoma, the nerve connecting the eye to the brain is damaged, usually due to high eye pressure
2. WHAT CAUSES GLAUCOMA?
Glaucoma is typically caused by high pressure inside your eyes causing damage to the Optic Nerve. As this nerve gradually deteriorates, blind spots develop in your visual field.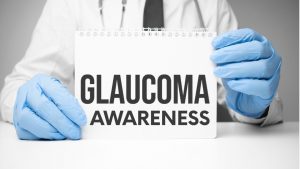 3. WHO GETS GLAUCOMA?
People with a family history of Glaucoma. Other risk factors include the thinner cornea, chronic eye inflammation, and taking medications that increase the pressure in the eyes.
4. HOW IS GLAUCOMA HARMFUL TO THE VISION?
The increased pressure in the eye, called intraocular pressure, can damage the optic nerve, which sends images to the brain. If the damage worsens, glaucoma can cause permanent vision loss or even blindness within a few years. Most people with glaucoma have no early symptoms or pain in their eyes.
5. WILL I GO BLIND FROM GLAUCOMA?
Glaucoma is a serious, lifelong eye disease that can lead to vision loss if not controlled. But for most people, glaucoma doesn't have to lead to blindness. That is because glaucoma is controllable with modern treatment, and there are many choices to help keep glaucoma from further damaging your eyes.
6. HOW CAN I TELL IF I HAVE GLAUCOMA?
It requires a medical diagnosis. The most common type of glaucoma ( open-angle glaucoma) often has no symptoms other than slow vision loss. Angle-closure glaucoma although rare is a medical emergency and its symptoms include eye pain with nausea and sudden visual disturbance.
7. HOW IS GLAUCOMA DETECTED?
Regular eye examinations by your Ophthalmologist are the best way to detect glaucoma. Your ophthalmologist will measure your eye pressure ( tonometry) ; inspect the drainage angle of your eye ( gonioscopy); evaluate your optic nerve ( ophthalmoscopy); test the visual field of each eye ( perimetry); measure your corneal thickness( pachymetry).
8. HOW IS GLAUCOMA TREATED?
Glaucoma is treated by lowering your eye pressure ( intraocular pressure). Depending on your eye situation, options may include prescribing eye drops, oral medications, laser treatment, surgery, or a combination of any of these.
9. WILL MY VISION BE RESTORED AFTER TREATMENT?
Glaucoma is most often treated by lowering pressure in the eye with drugs, laser surgery, or traditional surgery. However, these treatments can only preserve remaining vision; they don't improve or restore vision that has already been lost due to glaucoma.
10. CAN GLAUCOMA BE PREVENTED?
While there are no known ways of preventing glaucoma; blindness or significant vision loss from glaucoma can be prevented if the disease is recognized in the early stages. In its most prevalent form- primary open-angle glaucoma- vision loss is silent, slow, and progressive.