Best Eye Hospital In Kalyan
Diabetic Eye Centre In Kalyan
Best Cataract Surgery In Kalyan
Best Lasik Surgery in Kalyan
Most Advanced Eye Care Centre In Kalyan
Best Eye Hospital In Kalyan
Diabetic Eye Centre In Kalyan
Best Cataract Surgery In Kalyan
Best Lasik Surgery in Kalyan
Most Advanced Eye Care Centre In Kalyan
Best Eye Hospital In Kalyan
Diabetic Eye Centre In Kalyan
Best Cataract Surgery In Kalyan
Best Lasik Surgery in Kalyan
Most Advanced Eye Care Centre In Kalyan
Best Eye Hospital In Kalyan
Diabetic Eye Centre In Kalyan
Best Cataract Surgery In Kalyan
Best Lasik Surgery in Kalyan
Most Advanced Eye Care Centre In Kalyan
ULTRA MODERN CATARACT TREATMENT & Spectacle removal services available AT ANIL EYE HOSPITAL
Best Eye Hospital In Kalyan<br>
Diabetic Eye Clinic In Kalyan<br>
Best Eye Hospital In Kalyan<br>
Diabetic Eye Centre In Kalyan<br>
Best Cataract Surgery In Kalyan<br>
Best Lasik Surgery in Kalyan<br>
Most Advanced Eye Care Centre In Kalyan
ANIL EYE HOSPITAL offers key Eye Care services which are backed by sound infrastructure, processes and expertise. Spacious interiors, high sterility and cleanliness standards with medical staff treating each patient with a personalized customized approach, allows ANIL EYE HOSPITAL to boast of high success rates.
In 1997, the hospital expanded under the leadership of Dr. Anagha Heroor, an experienced & skillful surgeon & a Gold medalist from the University of Mumbai. ANIL EYE HOSPITAL consistently provides all eye care services that meets patient needs, be it Cataract, Lasik, Retina, Glaucoma, Cornea, Contact lenses, Oculoplasty. ANIL EYE HOSPITAL is the 1st & only Lasik center in Dombivli, a surgery that helps remove glasses, spreading smiles & joy in thousands of patients.
ANIL EYE HOSPITAL is one of the very few hospitals in Dombivili to get the prestigious NABH certification.
Best Eye Hospital In Kalyan<br>
Diabetic Eye Clinic In Kalyan<br>
Best Eye Hospital In Kalyan<br>
Diabetic Eye Centre In Kalyan<br>
Best Cataract Surgery In Kalyan<br>
Best Lasik Surgery in Kalyan<br>
Most Advanced Eye Care Centre In Kalyan
We have a panel of senior Doctors in various faculties pertaining to Ophthalmology viz. Vitreoretinal surgery, Corneal surgery, Oculoplasty & Squint surgery. The entire team is supported by dedicated Optometrists, trained nursing staff & an enthusiastic support staff. This ensures that you receive the world class eye care, while making your experience a pleasant one.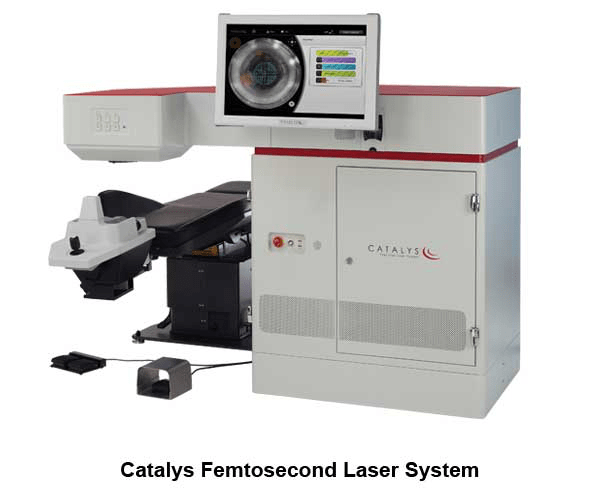 BLADELESS ROBOTIC FEMTO CATARACT
Anil eye hospital is now equipped with the latest Bladeless Robotic Femto Cataract state of the art Technology for Cataract extraction. This Ultra-modern technology gives greater precision, greater accuracy and greater safety for the best visual outcomes. This technology, using the Catalys Femtosecond Laser system is now available for the first time in Kalyan Dombivali area.
Bladeless Lasik Intralase Method - For a Blade-free Lasik Experience
Most Advanced Eye Care Centre In Kalyan
What is INTRALASE Method?
The Intralase method is a 100% blade -free approach to creating your LASIK flap-the thin flap of tissue that the doctor folds back in order to perform your LASIK procedure. The Intralase method can only be performed using the Intralase Laser.

Traditionally, doctors have used an instrument called a Microkeratome for the creation of LASIK flaps. The Microkeratome is a hand held blade that moves across the eye, cutting the LASIK flap as it goes. LASIK is extremely safe, but if complications do occur, the Microkeratome is frequently the cause.
The Intralase method by contrast, enables your doctor to create an individualized LASIK flap without a blade ever touching your eye. Ultimately, the 100% blade-free Intralase method gives patients more confidence and less anxiety going in for LASIK treatment and excellent vision coming out.

The Intralase and IFS Laser Systems are ophthalmic surgical lasers indicated for use in patients undergoing surgery or treatment requiring the initial lamellar resection of the cornea. Contraindications may include Corneal edema, Glaucoma, and Keratoconus. Risks and complications may include corneal pain, flap tearing and epithelial ingrowth. Patients are requested to consult with their eye care professional for a complete listing of contraindications and risks.
For more information about the INTRALASE method please call our doctor and visit www.anileyehospital.com
New Clinic at Kalyan
Anil Eye Hospital
Ground Floor Pyra Decks Builduing, Birla College Campus Rd, opp. Birla College, Chikan Ghar, Kalyan
Contact Number
Email
Best Eye Hospital In Kalyan
Diabetic Eye Centre In Kalyan
Best Cataract Surgery In Kalyan
Best Lasik Surgery in Kalyan
Most Advanced Eye Care Centre In Kalyan
Best Eye Hospital In Kalyan
Diabetic Eye Centre In Kalyan
Best Cataract Surgery In Kalyan
Best Lasik Surgery in Kalyan
Most Advanced Eye Care Centre In Kalyan
Best Eye Hospital In Kalyan
Diabetic Eye Centre In Kalyan
Best Cataract Surgery In Kalyan
Best Lasik Surgery in Kalyan
Most Advanced Eye Care Centre In Kalyan
Best Eye Hospital In Kalyan
Diabetic Eye Centre In Kalyan
Best Cataract Surgery In Kalyan
Best Lasik Surgery in Kalyan
Most Advanced Eye Care Centre In Kalyan