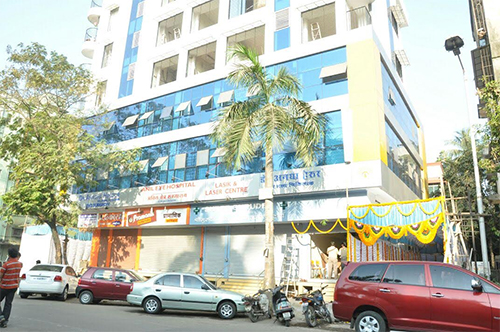 ANIL EYE HOSPITAL offers key eye care services which are backed by sound infrastructure, processes, and expertise. Spacious interiors, high sterility and cleanliness standards with medical staff treating each patient with a personalized customized approach allows ANIL EYE HOSPITAL to boast of high success rates.
In 1997, The hospital expanded under the leadership of Dr. Anagha Heroor, an experienced & skillful surgeon & a gold medallist from the University of Mumbai.
ANIL EYE HOSPITAL consistently provides all eye care services that meet patient needs, Be it Cataract, Lasik, Retina, Glaucoma, Cornea, contact lenses, oculoplasty. AEH has the 1st & only LASIK center in DBL, a surgery that helps remove glasses, spreading smiles & joy in thousands of patients. ANIL EYE HOSPITAL is one of the very few hospitals in Dombivli to get the prestigious NABH certification.
We have a panel of senior Doctors in various faculties pertaining to ophthalmology viz. Vitreoretinal surgery, Corneal Surgery & Oculoplastic & squint surgery. The ophthalmology department of Fortis Hospital Kalyan is managed by Anil Eye Hospital. The entire team is supported by dedicated Optometrists, trained nursing staff & enthusiastic support staff. This ensures that you receive world-class eye care while making your experience a pleasant one.
In 1997, The hospital expanded under the leadership of Dr. Anagha Heroor, an experienced & skillful surgeon & a gold medallist from the Unive